Kids Playroom

Furniture

Funsquare is your go-to destination for unique and stylish products that are both practical and fun - just right for parents who want something special for their children.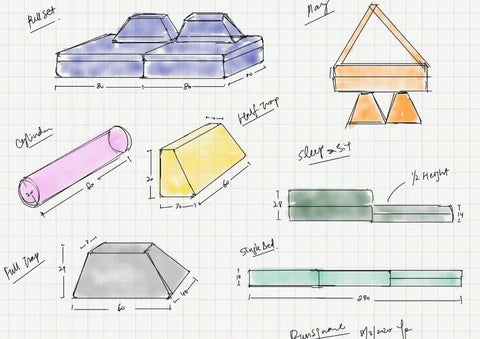 Our
Story
We started Funsquare because kids need to be able to play safely with kids playroom furniture, while still getting a healthy dose of adventure.
It's been quite a journey …!
We poured extensive resources into getting the design right, and sourcing the right materials so that we could proudly make Funsquare in Australia.🦘
Along the way we received incredible feedback from parents who love seeing their kids' faces light up when their Funsquare arrives … and they also love that, finally, they can take a moment for a coffee by themselves while the kids play!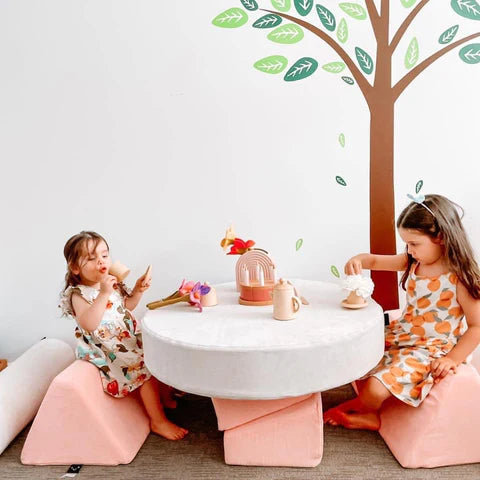 Our
Mission
To bring good quality, interactive and multifunctional Australian-made kids toys to families across Australia.
Here's how it is turning out so far …
"This has to be hands down the best open ended toy we have purchased! It hasn't been left alone since it came out of the box. I have a 1 and 4 year old and they both are climbing all over, under and jumping on it! I couldn't recommend this more"
- Teresa Shields
Kids Furniture

Products

We put in a lot of effort to make sure our children's play furniture is made from the very best materials, so you can trust that every piece is of an exceptional quality. We source our raw materials from manufacturers, taking the time to research and design each item. We strive to provide you with the best of the best, so your kids can always stay up to date with the newest and coolest products. We appreciate your trust and support as a part of the Funsquare family!
Why Choose
Funsquare Kids' Playroom Furniture
Here's why parents love our kid's playroom furniture:
All our kids' furniture meets safety standards.

We provide exceptional customer service

The design of all our products ensures comfort

The prices of all our products ensure market acceptability according to the materials used.
Contact
Us
We love to hear from you. Contact us to share your recommendations, suggestions and queries.
Questions about
Funsquare?
Got Questions? We're Here to Help! Explore Our FAQ Section for all the Information You Need and Get Ready to Dive into the World of Knowledge."
How are kids' couches made?
At Funsquare, we've spent years dedicated to creating the perfect kids' sofas. Our unique modular design gives you and your kids an endless array of possibilities to enjoy.
Perfect for playing, and a stylish addition to any playroom, your entire family will be sure to love Funsquare kids' couches.
All of our kids' lounge furniture is proudly Australian made. We've worked hard to source the ideal materials so that Funsquare kids' couches represent the very finest soft furniture in Australia.
Where can I buy children's couches?
Funsquare children's couches and kids lounge furniture are available to buy online.
Our entire collection is easy to explore via our online store. You'll find all our designs, ranging from kids' couches to pillows and cover sets.
Browse our collection and once you've found your favourite kids' couch, just place your order online and we'll deliver your purchase as soon as possible.
We offer free shipping Australia-wide for orders $249 and over. Items in stock will be dispatched within 3 business days.
Can I pick up my Funsquare Play Couch?
Yes, you can pick up your order from our warehouse in Boronia, VIC 3803. To organise please contact via the website chat or e-mail us at Hello@funsquare.com.au.
We're the premier online store for high-quality, multi function, interactive kids furniture. Our kids' sofas are perfect for sitting, playing, building and everything
in-between! Created from super-soft materials, your little ones will love these comfortable and creative kids' sofas.
We offer beautifully made Australian kids sofas', toys and pillows that enhance learning and playing whilst delivering true comfort and safety. To purchase a kids' sofa on Funsquare - shop online now.